THE ALCHEMY OF SOULCARE: Learn how to transition from selfcare to soulcare & prioritize your mental & spiritual wellness in only 20 minutes a day with The SISS Method.
How satisfying is your self-care practice?


After indulging in bubble baths, massages, great food, & binging on Netflix...
Are you still left feeling disconnected from yourself? 


Are you ready to connect with yourself on a soul level?
This course may be for you..
HAVE YOU BEEN FEELING LIKE...
YOUR SELF-CARE IS ON POINT...
YET YOU'RE STILL FEELING LIKE SOMETHING IS MISSING.
YOU WANT A DEEPER CONNECTION WITH YOURSELF...
 BUT YOU'RE NOT SURE WHERE TO START.
YOU HOLD THINGS TOGETHER PRETTY WELL..
BUT YOU WANT TO BE MORE INTENTIONAL WITH YOUR MENTAL, EMOTIONAL & SPIRITUAL WELLNESS.
The Soulution is: The SISS Method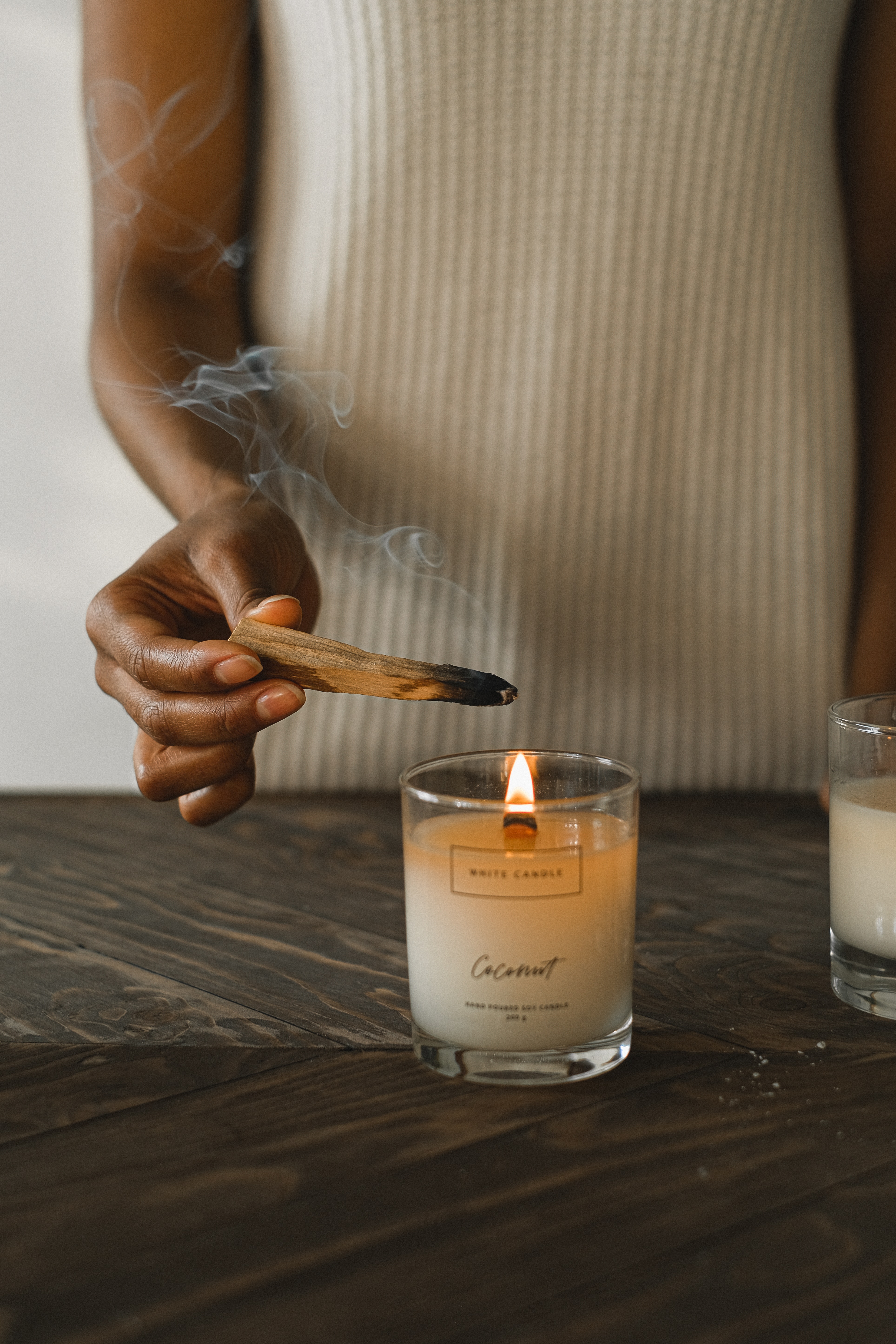 WHAT IS THE SISS METHOD?
A daily soulcare practice to help you cultivate a connection with inner-world, and maintain your mental wellness by gently guiding you to meet yourself where you're at so you can Spiritually, Identify, your Shit & Surrender - old narratives, limiting beliefs, or simply release stagnant energy before starting your day. The best part.. The SISS Method can be done in as little as 20 minutes!
WHAT IS SOULCARE?
Soulcare: the act of spending time alone to reflect and connect with yourself inwardly; caring for your emotional an spiritual wellbeing.
BY THE END OF THIS 10 DAY COURSE YOU WILL BE ABLE TO CONNECT DEEPLY WITH YOURSELF, IDENTIFY STAGNANT ENERGY, AND MOST IMPORTANTLY, YOU WILL KNOW EXACTLY HOW TO REMOVE IT FROM YOUR BODY!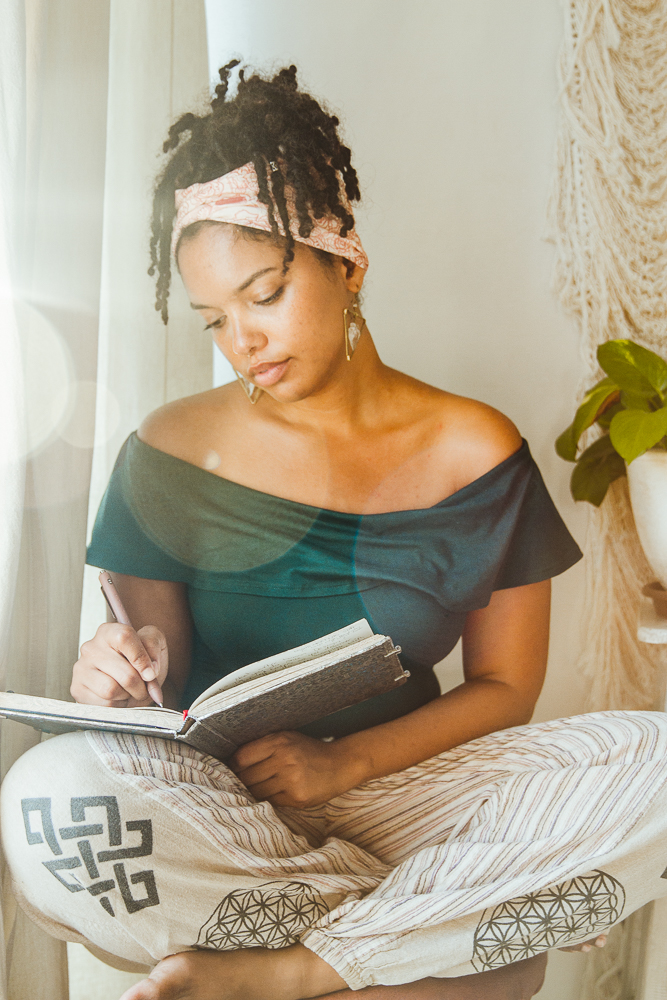 SOUNDS GREAT!
BUT HOW DOES IT WORK?
This 4-step process combines breathwork, meditation, journaling and EFT into a daily practice that can be done in as little as 20 minutes.


BREATHWORK
Brings more energy and awareness to your body, allowing you to bypass the conscious mind, and unlock your subconscious thoughts, beliefs and emotions.
MEDITATION
Promotes stillness and alignment with your subconscious thoughts and feelings.
JOURNALING
Inspires the stagnant feelings to flow freely.


EFT
Allows you to energetically cleanse yourself by removing any suppressed or stagnant energy associated with what comes to surface for you.
THIS COURSE GOES LIVE ON SEPTEMBER 15th
THIS COURSE IS FOR YOU IF...
YOU'RE READY TO CONNECT DEEPLY WITH YOU
AND TAKE YOUR SELFCARE TO A SOUL LEVEL.
YOU'RE READY TO FEEL LIGHTER & ACHIEVE MENTAL SPACIOUSNESS
 BY ADDRESSING YOUR EMOTIONS, INSTEAD OF SUPPRESSING THEM.
YOU'RE READY TO TURN DOWN THE CHATTER OF YOUR MIND
AND TURN UP THE VOLUME OF YOUR INTUITION.
YOU'RE READY TO UNLOCK YOUR INNER-WISDOM
SO YOU NO LONGER LOOK OUTSIDE OF YOURSELF FOR VALIDATION.
YOU WANT TO PRIORITIZE YOUR MENTAL, EMOTIONAL & SPIRITUAL WELLNESS
WITH A DAILY SOULCARE PRACTICE.
This course will take you from seeking direction and connection outside of yourself, to learning how to remove the noise and find confidence in your intuitive knowing.
The Alchemy of Soulcare: Curriculum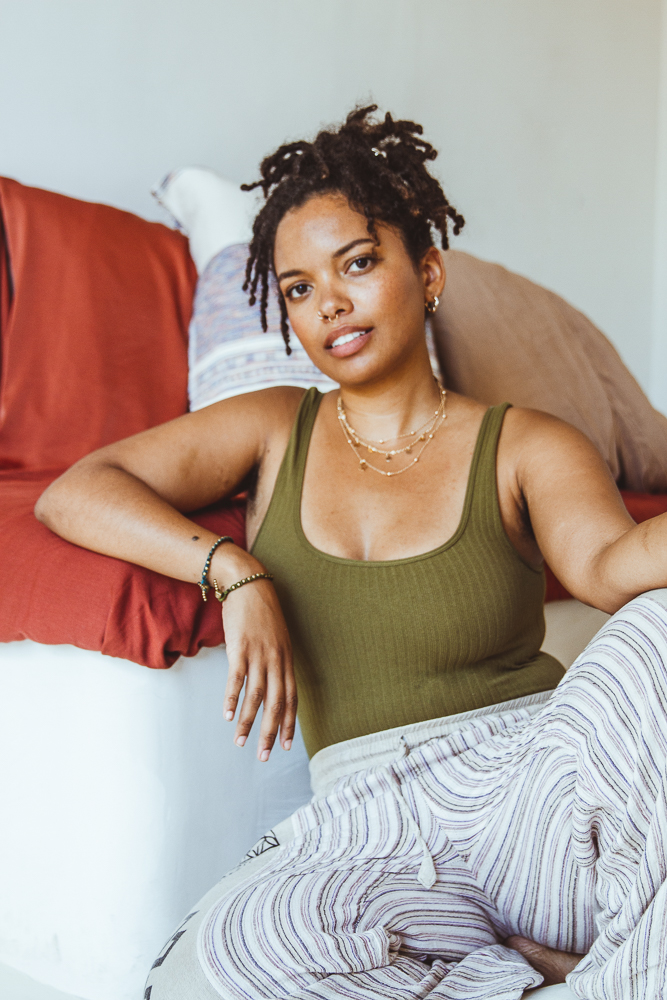 Hey Beautiful Soul,
I'm Desiree!
My professional experience as a fashion photographer and music video producer in Hollywood granted me first hand access to understanding that even the most successful people struggle with self doubt, and look to others for reassurance.
In a strange way, realizing that we all have the sames challenges gave me more reassurance within my own soulcare journey and provoked me to dig deeper into my inner-self and stillness.
I used to think I had it all together, until I realize that my "self care rituals" were really more like "escapism rituals" and I was doing a lot of "things" that brought me happiness as a way to unplug and further avoid the things that made me feel opposite. Simply put, I was an expert at pressing the mute button when it came to my emotions.
Unknowingly, by not allowing myself to feel the feels, I was disrespecting my emotional well being, my mental wellness, and neglecting my inner self… In other words - I didnt have it all together. I had really neglected the most important part of my self - my inner self.. and I was straight up FAILING in the selfcare department!
THIS was a bittersweet awakening that caused me to go into an hyper-aware state of how I was actually caring for myself. I started to course correct by creating a pact with myself not to disregard, suppress, or belittle my emotions when they would arise. As a result The SISS Method divinely and organically presented itself as I began to to the work, and make space for my feelings.
I went on to study the "the science of happiness" at YALE University, became a certified womens circle facilitator, a student of "brain hacking" so I could access deeper mental focus, and eventually became a certified EFT practitioner.
I am deeply passionate about empowering others to prioritize their mental and emotional wellness through the practice of daily soulcare. It is my passion and my purpose to help you access your divine wisdom! From my soul to yours!
Desiree Jamila
Go deeper on your healing journey by adding 1:1 Human Design energy clearing.
FAQs
When does the course start & finish?
~ This is a 10-day course that goes live on September 15th.
~ There will be a LIVE GROUP CALL on September 15th.
What is the time commitment?
~ This course is designed to be a 10 day commitment to your soulcare journey, and it is highly recommended that the 10 days are consecutive to receive the full benefits.
~ Time needed to complete the lessons will range from 20 minutes up to 1 hour each day.
~ The key ingredient to getting the most out of your soulcare practice is consistency.
How long will I have access to the course?
~ You will have 60 Days from the start date of your enrollment to access the program.
~If you are unable to make live group calls there will also be a replays available.
What is your refund policy?
~ If you're unhappy for any reason, there is a 30-day money back policy. Please note the 30-day refund window begins as of the date of sale, not the date that content is available.
It is my highest intention to offer this beautiful gift that we all have within us to as many people as possible -
From my soul to yours,
Desiree Jamila
Founder of The O8SIS
Check your inbox to confirm your subscription